A £5bn contract to run Wales' rail service for the next 15 years has been awarded to two European firms, who will run it jointly.
France's Keolis and Spanish-owned Amey's bid triumphed over a rival offer from Hong Kong's MTR commuter railways.
It will also drive forward the south Wales Metro in Cardiff and the valleys.
The operators said while the changes would not happen overnight Wales' railway "would be unrecognisable" in five years time.
KeolisAmey already runs Greater Manchester Metrolink and London's Docklands Light Railway, among others.
But full details of its plans for Wales will not be revealed until next month.
This is to allow for the potential challenge to the process by the other bidder.
An official announcement was made on Wednesday after a bidding process which started with four companies.
Arriva Trains Wales (ATW), which has run the Wales and Borders franchise since 2003, pulled out of the running in December.
KeolisAmey In numbers
£6.9bn

joint turnover

680m

passenger journeys in the UK each year

21

major cities served including London, Shanghai, Boston and Nottingham

32,300

people employed across both companies
Keolis is France's largest private sector public transport operator – but its major shareholder is state-owned railway SNCF.
Amey was a one-time UK company bought by the Spanish infrastructure giant Ferrovial, which is the key shareholder and manager of Heathrow airport.
KeolisAmey is expected to have included other forms of transport – including so-called "active" travel like cycling – in its overall proposals.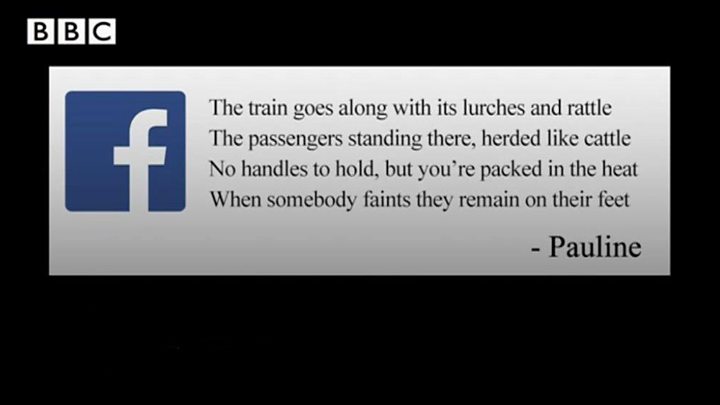 There is £5bn earmarked over the next 15 years for the Metro, to improve public transport across the south Wales region and includes taking over control from Network Rail and upgrading the Valleys lines.
Their vision for meeting this challenge – when it is eventually unveiled – will be of particular interest to business and commuters alike.
But they have already promised "transformative solutions" for all in Wales and future generations.
The new franchise will come into effect from 14 October but all 2,200 ATW staff will be able to transfer and terms and conditions will be protected.
ATW's managing director Tom Joyner said it had been a "privilege" to operate the services.
He said they would work to ensure as smooth a transition as possible.

Analysis by Brian Meechan, BBC Wales business correspondent
Complaints about overcrowding, particularly on the Valleys lines, and the decades old rolling stock have dogged ATW.
While its performance has been criticised, it has been making a decent profit while being heavily subsidised.
In fairness to ATW, the contract awarded to it by the UK government assumed there would be no growth in passengers over a 15-year period when in fact the numbers doubled.
That stretched services.
The Welsh Government has been an ATW critic at times but reaching the point where Cardiff rather than London would make the decisions over who would run rail services in Wales has not been straightforward.
There were a number of disputes between both governments, including over funding, before the power to award this franchise was devolved.
The bidding process has been expensive for all the companies involved.
This is a major investment and after the last 15 years it is clear how strongly people care about rail services.
There is certain to be a lot of attention in future on KeolisAmey, the Welsh Government and TfW, the arms length company set up to oversee it, to ensure the promises made are delivered.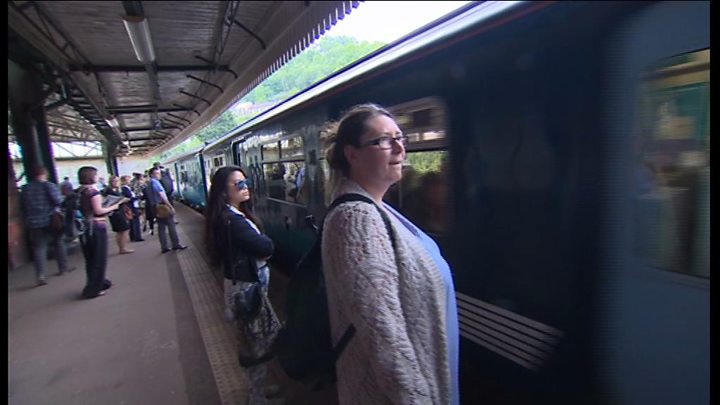 Transport for Wales (TfW) – which is advising the Welsh Government on the contract – said the new franchise holder would be held to account on issues like punctuality, cleanliness and service quality or they would not get paid.
But there will be challenges ahead in terms of rising passenger numbers, which have nearly doubled in the last 15 years.
Economy Secretary Ken Skates said: "Throughout the procurement process we have prioritised investment in the quality of trains, stations and services for the Wales and Borders Rail Service and South Wales Metro.
"We are grateful to all those who have participated in the procurement process."
He said no further comment would be made until the end of the 10-day standstill period.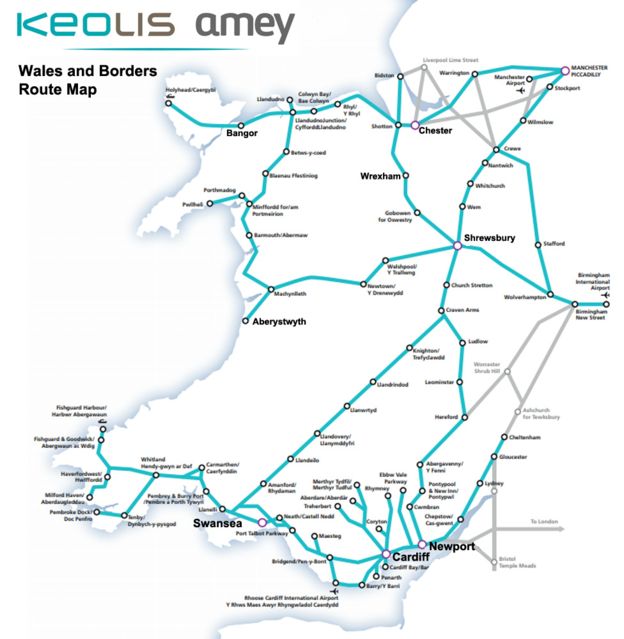 Andy Milner, Amey's chief executive, said: "While the proposed changes won't happen overnight, the railway will be unrecognisable in five years thanks to the vision of the Welsh Government."
He added they would focus on working with TfW to transform the existing infrastructure and introduce new trains to "significantly improve the passenger experience" as well as creating hundreds of new jobs and apprenticeships.
Alistair Gordon, chief executive of Keolis UK, said it would be a transformative new rail service.
Both politicians and the rail operator alike will hope the system will be the most attractive option for travellers.
TfW will regulate fares and they will not be expected to rise more than inflation.
But new trains might take at least a couple of years to appear.
Councillor Andrew Morgan, chair of the Cardiff Capital Region cabinet, said: "This is a fantastic opportunity to create and deliver a transport infrastructure which supports the aims of the City Deal."
He said it was "absolutely critical" that a transport service was created which could accommodate and connect passengers in the region "safely, quickly, and in comfort."